Welcome to
Tiny house calls
Save big and shop our pre-sale crowdfund now!
MY STORY
Hi! I'm Kwandaa Roberts, an OB/GYN and single mom of two. Five years ago, I remodeled a dollhouse for my daughter and was instantly hooked. I posted my first dollhouse and it instantly went viral. My life became a whirlwind of magazine features, newspaper articles and television appearances. I turned a love of interior design into a passion for miniature houses and tiny décor! After years of struggling to make and find contemporary miniatures, I decided to launch my own line of modern dollhouses. Get ready, because these are not your grandmother's traditional dollhouses!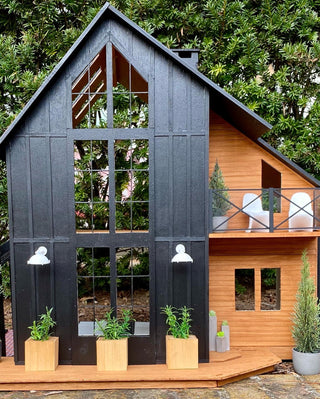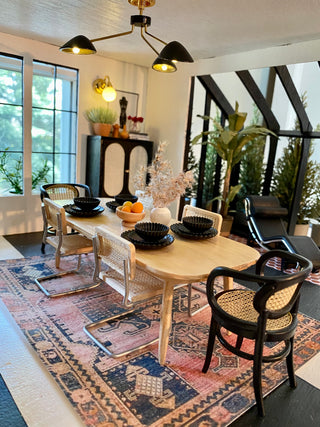 my current project
See me turn this 1980's kit into a mini mid century modern dream house
In the media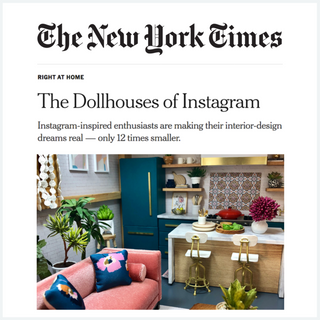 Oh, don't mind me. I'm just hanging out in The New York Times. I'm in great company, too, and we're bringing dollhouses back!
Dreamy Fixer Upper Boost! Joanna Gaines featured me on Instagram. Within 24 hours, 20,000 new folks became followers of my Instagram account!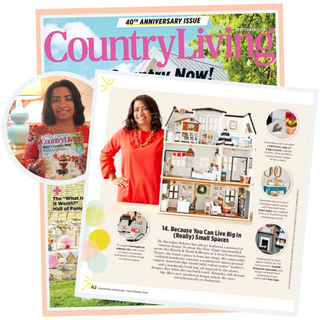 Country Living Magazine ranked my Fixer Upper Dollhouse as #14 on their list of "The 40 Best Things We've Seen in 40 Years!"
Then, as if it couldn't get any wilder, Architectural Digest featured me in their Interior Design blog, Clever: Design With a Point of View.